Represent your country at the Cup Denmark By Brøndby.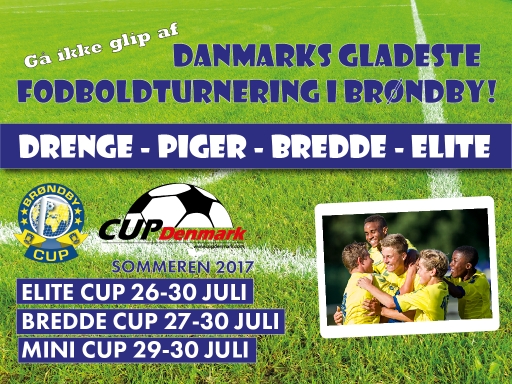 International Youth Soccer.
It is not just your club you represent at our tournament you are also representing your country. The Cup Denmark by Brøndby is a place for teams to show off and test their talent against other young soccer players from all corners of the World.
Your team will play international games against some of the biggest soccer nations from around the World,
We are honored to provide an arena for youth soccer that can be ranked one of the best in Denmark. A safe environment where every aspect associated with the tournament runs like clockwork. We offer a platform for young soccer players to unite and experience passion for football, respect, unity, equality, friendships and much more.
To receive our tournament prices, send a e-mail to This email address is being protected from spambots. You need JavaScript enabled to view it.
Our entry deadline is 1st of June 2017
We look forward to welcoming you and your club to Brøndby in the summer of 2017.
You will be more than welcome.