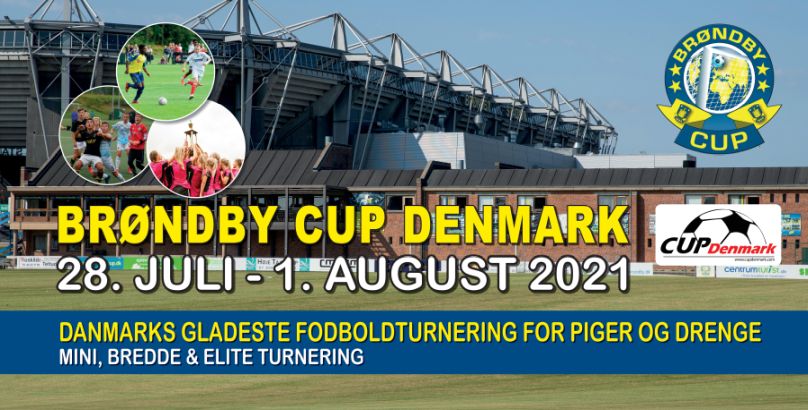 Brøndby Cup 2020 is canceled
Unfortunately, we must announce that Brøndby Cup 2020 has been canceled. This is done on the basis of Prime Minister Mette Frederiksen's announcement on Monday, April 6, which means that larger events are still not allowed until end August and include Brøndby Cup.
We expected it to happen, and are saddened by it on behalf of the 4-5,000 young footballers, the many coaches / leaders as well as all parents, grandparents, etc. we have to disappoint, but we have great respect for the decision. The risk of infection spreading is too great when so many people are gathered and that consideration is by far the most important. We must not jeopardize the health and safety of our guests and the over 400 volunteers.
We promise that we will return strongly next year with a Brøndby Cup as everyone knows it, and we have already start planning for Brøndby Cup on 28th. July - 1st. August 2021 where we hope to see you all.
If you have already paid team and participant fees, during week 16 you will receive an email on how to get the amount paid back.
Take good care of each other. See you at the Brøndby Cup on 28. july - 1. August 2021.